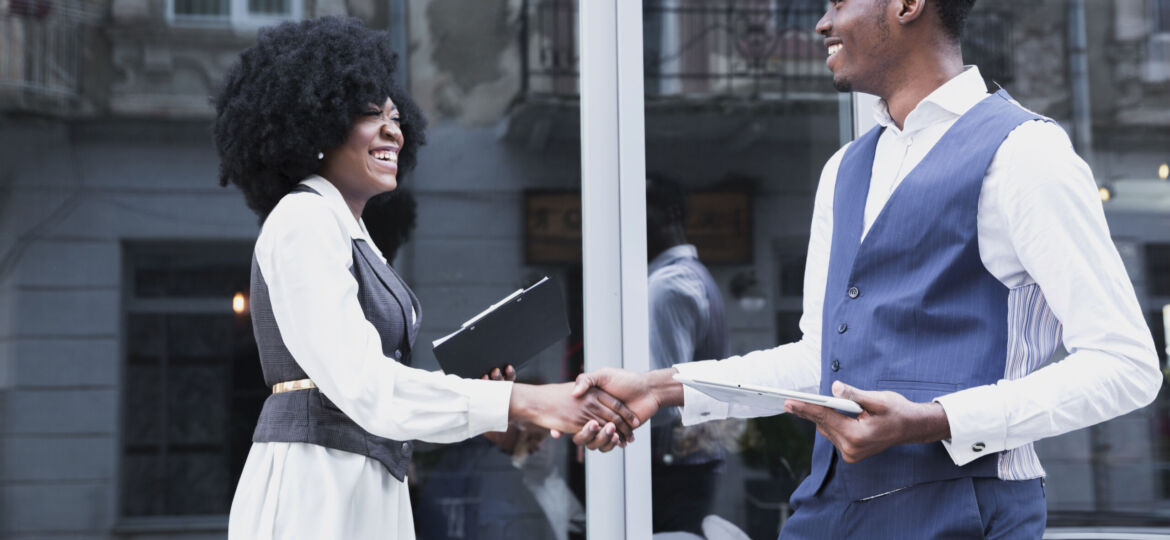 Twelve consortia selected to become Digital Innovation Hubs
The African European Digital Innovation Bridge Network (AEDIB|NET) has selected twelve consortia which qualified to become Digital Innovation Hubs (DIHs) on the African continent. As already announced by Bärbel Kofler, Parliamentary State Secretary to the German Federal Minister for Economic Cooperation and Development, at the EU-Africa Business Forum in February 2022, these selected consortia were now selected in the run-up to the first Africa-Europe D4D Hub Multi-Stakeholder Forum. Co-hosted by the African Union (AU) and the European Union (EU) the event took place online on 18th of March with the objective to strengthen joint AU-EU efforts to build an inclusive digital economy and society that leaves no one behind.
As a deliverable of the EU-AU Summit 2022 the #TeamEurope Initiative AEDIB aims to support partner countries in strengthening their digital and innovation ecosystems and promote intercontinental cooperation between stakeholders in Africa and Europe. The ultimate vision is to establish a single market for digital innovation between both continents.
In this context one goal is to support the digital transformation and innovation of small and medium-sized enterprises (SMEs). How does this look like? AEDIB will create a Pan-African network of African Digital Innovation Hubs (ADIHs), which will strengthen companies in their digital transformation path and create economic growth and employment opportunities on the African continent. These hubs provide access to the latest knowledge, expertise and technology to support companies with piloting, testing and experimenting with digital innovations. By bridging hubs and stakeholders from the innovation ecosystems in Europe and Africa, they establish direct and concrete partnerships.
The call for application for DIHs which was launched in November 2021 by AEDIB|NET has received 70 proposals from 22 African countries. Now twelve consortia have been selected which qualified to become a DIH. This was announced by Séverine Peters-Desteract, Head of the Economy, Trade and Private Sector Unit at Expertise France – one AEDIB|NET member – at the first Africa-Europe D4D Hub Multi-Stakeholder Forum on 18th of March: "We are delighted to have received so many highly qualified applications from all over Africa. The twelve selected consortia not only come from all five African regions and will thus contribute to establishing a network which connects innovation ecosystems from across Africa. They also focus on four different sectors that are key to build diversified, inclusive, sustainable, and resilient economies: Climate Smart Agriculture, Digital Trade, Smart Cities and Clean Tech."
The consortia now benefit from a holistic support program to lay the foundations for building a DIH:
participation in a comprehensive training program on the creation, set up, operation and sustainability of DIHs,
connections and participation in virtual community marketplaces,
opportunity to join business angel investors networks and other stakeholders supporting the DIH ecosystems,
networking with European DIHs, investors, innovative entrepreneurs, and ICT start-ups,
study trips to European DIHs, and
facilitation of linkages with African diaspora communities in Europe.
The program is provided by the European Commission under the Horizon 2020 program, various European development organizations, such as Expertise France, Digital Africa, Enabel and Deutsche Gesellschaft für Internationale Zusammenarbeit (GIZ) GmbH as well as the AEDIB|NET partners.
AEDIB congratulates the selected consortia and looks forward to working with them to strengthen their local innovation ecosystem, to support local SME's in adopting digital technologies and to strengthen their transformative role they can play in the specific sectors. The selected consortia are listed below. In the coming weeks we will take a closer look and present them in more detail.
List of selected consortia which qualified to become a DIH: