The Adirelounge is committed to addressing the issue of banana waste by producing premium-quality, eco-friendly textiles from discarded banana stems and leaves.
We transform agricultural waste into sustainable fabrics and dyes using ethical production methods that reduce our environmental footprint and promote fair labor practices for rural farmers and underserved artisans.
Agrix Tech Inc. is an Agri-fintech startup operating in Cameroon, that helps small-scale farmers to transition from subsistence farming to commercial farming by bringing technology and financial services to them.
We use mobile technology, satellite data, and machine learning to improve credit decisions, and automated operations keep our costs low and our processes scalable.
Bankish provides a flexible and extensive toolbox of core IT solutions to help financial services providers take the leap from legacy architecture to an intuitive, secure, and user-friendly environment.  
– End-to-end functionality 
– Cloud-based SaaS 
– Modular and tailored approach 
– Full infrastructure implementation 
– No need for internal IT capacity
Bankish software lies at the heart of your FI operations – full core-banking, at a fraction of the cost.
Bibliothica is a platform that enables people to sell their used or new books online to people who want to buy books at moderate prices.  As well, Bibliothica helps their clients to market their books through the platform and other channels, i.e. social media. It also enables people to read online several books.
Bibliothica established in 2021 and many people from different ages benefit from it whether buying or selling books and we aspire to expand the services in other regions.
Services provided on platform are for free. All the users only need to create an account. Bibliothica helped many people to sell books by doing advertising in different places online. The main targets of the platform are to encourage people to read more and make reading for them easier than before; In addition, Bibliothica helps people buying old books that they want at reasonable prices. As well as it helps achieving a benefit for sellers by realizing returns, even if moderate, which they can use it in buying new books.
At buzzup we translate the sound of bees thanks to AI and IoT devices, into pollination performance and health data, to increase crop yields and quality while certifying pollinator health. We also help beekeepers have real time information of the beehives, to help them keep track of where their beehives are and understand the bees' health to prioritize visits.
Domhome is the combination of a smart house , comfortable life and a secured home . Our technology is made for people who want to make sure their homes are under control wherever they are with a mobile application that allows them to access to every door, window , store, , , which show their status whether it's open or closed, on or off and in which level . You can feel absolutely safe wherever you may be because this app will take care of everything for the house.
We are a family owned group of companies that have specialised in three distinct areas, these being metal construction, construction contracting and metal components manufacturing.
The company was formed in 1997 by Melad Abd El-Sayad Ibrahim. As a qualified mechanical engineer who had previously worked for large companies both in Egypt and abroad, he formed this company with the aim of providing necessary infrastructural improvements within Egypt.
Today Melad Group customers span many sectors, including large utilities such as power and water, storage products for food and oil, products for civil construction, decorative steel work and security fencing for buildings, as well as door and gate furniture.
E3M was established in 2014 to manufacture door and handrail furniture such as hinges, bolts, brackets and corner braces for both the domestic and export markets. From this factory we currently employ 60 people but we are expanding at a very fast pace.
Esports Africa News (EAN) is a complete source of all Esports industry news and information. With a primary focus on Africa and how global gaming developments affect players, teams and enthusiasts on the continent, the team at EAN reports, curates and spotlights all events related to gaming, esports and associated businesses.
With an audience of greater than 500k and growing, EAN presents a new frontier for brands seeking to reach a committed and engaging audience. EAN is well poised to be the conduit that connects these brands to a receptive audience.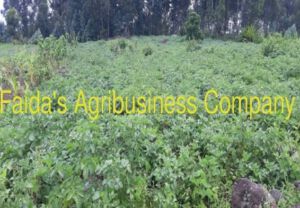 Faida's agribusiness gwow fruits and vegetables , buy the harvested yield to other farmers and network it with the market and extract agriculture lime with the Mission to supply it to different farmers,  where over cultivation cause soil acidity and land degradation
The business idea of creating an offline and online platform for selling and marketing exotic and ethnic agricultural products at reasonable prices has great potential. The entrepreneur has a clear understanding of the market demand and has outlined strategies to ensure the quality of the products and reduce distribution costs. By connecting directly with farms and outsourcing through their website, the business can create a more sustainable and efficient supply chain. The name "Fine & Fair" aligns well with the business's mission of offering high-quality products at fair prices. By considering marketing and advertising strategies, conducting market research, and partnering with local farmers, the business can establish itself as a reputable and trustworthy brand. With careful planning and execution, this business has the potential to bring exotic and ethnic agricultural products to the local German market and beyond.
We are an international agrarian IT company from Ukraine that provides its products for farmers and local government bodies. We sell products that allow for quality asset management.
Our company operates in three markets: Ukraine, Moldova, and Romania. We provide the market with a data management system, which includes land asset management, satellite analytics, equipment monitoring and operation control, weather monitoring, and planning.
Our mission is to bring and create value for farmers. We provide free training not only on how to use digital technologies, but also on strategic enterprise management, so that farmers become more efficient, conscious, and successful.
We adhere to a careful approach to nature and understand that farmers around the world need to change their approach to farming and technology. We see great potential for the world and farming in carbon certificate trading.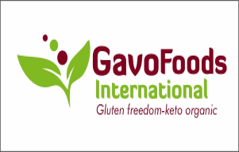 Gavo Foods was born out of Research space . It will become the first gluten free, keto, vegan and organic food innovation Centre in Kenyan economy, reimaging an inclusive food secure system that will increase access to affordable, nutritious food by 50% where 'wastes' becomes available resource, and revenues will be increased by 70% by 2030. 'Power is in our plates'. Globally 900 million people are hungry or undernourished while global population continues growing.
Helium Health is a digital health provider with presence across W, E and C Africa. We're uniquely positioned to spearhead Africa's healthtech revolution using cutting edge technology. Our suite of solutions serve as the digital infrastructure for all healthcare stakeholders in Africa: providers, payers, patients, partners and governments. We're accelerating Africa's transition to a technology and data driven healthcare sector. Our platforms surface actionable data to power and optimize healthcare across emerging markets.
Larven is a startup that creates software products for businesses. Nottie, Larven's product, is a financial services platform for businesses that helps manage, send and receive funds in the most convenient way, unlock access to financial services and create customized financial services.
Nottie is solving the problem of limited access to financial services for businesses in Africa. Many businesses struggle with managing and transferring funds, as well as accessing customized financial services to suit their specific needs. Our platform provides a convenient and accessible solution to these challenges, allowing businesses to manage their finances more effectively and unlock access to financial services that can help them grow and thrive.
We are committed to promoting financial inclusion and unlocking economic opportunities for businesses in underserved communities.
Leaneth Ventures is a startup studio that aims to develop tech enabled business ideas, proven elsewhere in collaboration with enthusiastic young founders in East African market, incubate them facilitate all out support and help them raise seed funding to scale them. Leaneth Ventures is founded in Brussels, Belgium and is now working hard to make its first startup studio hub come alive in Addis Ababa, Ethiopia to contribute to the Ethiopian tech startup ecosystem. We are looking for partnerships, support system and  for our startups.
LIBELIUM is a company born in Zaragoza in 2006 dedicated to the design of smart solutions for its three verticals: Sustainability, Smart Cities & Infrastructure and Agrifood. Libelium develops its services worldwide, with a focus on Central and North America, as well as Europe. Libelium has been recognized by numerous awards throughout its history. After its first business acquisition, has a team of more than 80 highly qualified people.
MBCODE, is the first school that offers to learn the digital professions in Cameroon.
The setting up of this project in 2019 follows an observation: in Cameroon, the population is composed of 70% of young people. These young people have enormous difficulties in finding work, yet there are thousands of jobs in the digital sector that are unfortunately not filled due to a lack of qualified labour.
Thanks to the support of the European Union through the MeetAfrica programme, of which we are a laureate in Cameroon, we have trained 300 young people to date, with a job placement rate of 90%.
We have introduced 200 children to robotics and coding.
We have created a start-up company within MBCODE which employs some of the people we train.
In partnership with the Fundong City Council, we have established MBCODE in Bamenda.
Through this project, we want to make digital technology a lever for youth employment in Cameroon.
MCOM solves the problem of e-commerce businesses struggling to create and launch mobile apps. Developing a custom mobile app from scratch can be a complex, time-consuming, and costly process. Hybrid app creation tools have limited compatibility with third-party apps. MCOM provides an automated platform that Āenerates native, standalone mobile apps with advanced ÿeatures and extended compatibility, allowing e-commerce businesses to engage their customers more effectively.
 Oxford Aptitude Limited is a data science company that focuses on how data science tools, big data, artificial intelligence, IoT, blockchain, VR and AR impact Africa innovation space. Its flagship project is Kimodata, an innovative platform that helps organizations to harness data for business intelligence and decision-making. The company is uniquely positioned to solve data science challenges in Africa and has a team of experienced professionals with a track record of success in implementing similar activities.
Prim-U is a B2B marketplace that connects and empowers suppliers and service providers in the beauty and wellness industry directly to customers.
Prim-U builds sustainable natural cosmetic ingredients and beauty treatments supply chain solutions that deliver higher incomes for suppliers and service providers and quality treatments and ingredients for cosmetic manufacturers.
Rafode  carries a line of long lasting solar solutions and energy savings
cook stoves that cater for specific needs of the un-electrified end users. We have carefully
build our product portfolio to serve rural needs.
Our Products:
Solar lamps/home system. Rafode will provide solar lamps/home system to rural household/small business on credit /instalment plan.
Energy savings cook stoves: That spares charcoal. We provide this product on credit/lease and eliminate the use of wood-burned fires in homes
Solar for productive use: Rafode provides these product on lease to won.
We are a Nairobi-based online legal services firm offering digital legal solutions, downloadable legal forms/templates and business services.
The Innovative Approach
With over 70,000 freely downloadable and high-quality customisable smart templates/forms that people can use as often as they need and are flexible enough to allow for changes without leaving them exposed, the company's website offers a one-stop legal and business service centre with 98% of the website's content being informational on areas: Legal, Business, Real Estate, Personal, Arts and Media.  As a result, Rayness Analytica is revolutionising the legal and business industry. With cutting-edge technology, we can provide unparalleled services to our clients without subjecting them to lawyers' mandatory high fees.
REITs Africa (Real Estate Investment Made Easy, Cheaper, and Smarter)
REITs Africa is about Decentralizing and Simplifying Smart Property Investment Opportunities in Africa. It combines a trusted marketplace for Real Estate Investment to be crowdfunded in tokens, and short letting services on the completed smart cities/properties to generate revenues for investors among others. It provides a transparent opportunity for Joint Ventures of investors, experts, and property owners utilizing blockchain technology.
Reslocate is an online platform that aims to match international and domestic students with suitable accommodation options, funding opportunities, and career prospects. With the world currently experiencing a shortage of student housing, Reslocate offers a solution by providing a convenient and accessible platform for students to find suitable accommodation options that meet their needs and preferences.
For customers seeking an experience of comfort, quality and service differentiation, we have invented these unique modular shoes repurposed from ocean-deemed plastic bottles. Till date, we have sold over 6000 pairs of these shoes, accepted into Techstars, secured a partnership with Amazon and these shoes are intended to fit your dynamic lifestyle and healthful needs. We believe with this innovation, we can stamp out plastic pollution in its entirety.
Sbike Limited is the producer of Boka Biofuel, an ethanol-based cooking fuel, derived from food waste and byproducts. Our current target market is the rural low-income households that have been traditionally relegated to using firewood, charcoal and kerosene for meal preparation which bring about both health complications and environmental degradation.
We provide a tier-4 cooking solution comparable to LPG and Electricity but at a fraction of the price. Our solution is cleaner, safer and more affordable than firewood, charcoal or kerosene while still being environmentally friendly.
As an organization we are also keen on rehabilitating the environment from the damage caused by years of deforestation for cooking fuel by supporting reafforestation efforts through our local government.
Senso's mission is to Connect Deaf Communities to lifesaving sounds, everyday sounds and to the world around us. Senso's flagship solution is a wrist wearable that picks up sounds and translate them into vibration and LED lights. Senso® provides the convenience of alerting through vibration and colour coded LED lights instead of sound, which can be distorted in the presence of other external sounds.
SuperVision Earth specializes in hybrid geospatial solutions, providing location intelligence to businesses and governments. Our AI-powered platform offers an easy-to-use interface for accessing the right tools to provide insights needed to solve specific geographic challenges. With our focus on user-friendly visualization and advanced data analytics, we help customers make data-driven decisions. We provide actionable intelligence that empowers organizations with the tools and knowledge needed to harness the power of geospatial data.
Tech Adopter is an Agri-Tech company operating in Kigali-Rwanda which locally manufacture Customized affordable Machines/Equipment and Spare Parts used for Food processing  and Agriculture Mechanization. Moreover, we have an online Rental web and mobile based platform which help farmers to access Agriculture resources such tractors, power tillers processing equipment easily and conveniently.
Teliospace is a start-up team of Innovators with a mission of building a pan-African ecosystem of environmental, social & governance technology services. TelioGreen Recycling Platforms is our first service. TelioGreen's solution to the waste crisis will consist of a Recycling Ecommerce Marketplace & a Recycling Mobile App. TelioGreen Recycling Platforms aims to tackle plastic waste pollution, augments poor urban waste management systems and empowers recyclers with market access opportunities. 
The Carbon Games is a climate-tech company that specializes in tracking and reducing Scope 3 emissions for large events and corporations. Our first application is a carpooling platform that enables and rewards users for carpooling to the same event or workspace, helping organizations reduce their carbon footprint. Companies can get started with us for a flat monthly rate and offer their employees free carpooling as an environmentally-friendly commuting option.
We are Timo.  A South African based share mobility company with a global ambition. Our mobility platform comes in the form of an app that combines ride e-hailing and e-scooter sharing. It allows its users to request a car using their smart phones. When the driver arrives the user is notified. The user will then be transported to their preferred destination and get charged for the trip.  It brings the convenience of a cab and the professional experience of a trained driver. This allows users to enjoy fast access to convenient transport and a verified cab. In the comfort of their homes users are able to request a car to their door step. The app also allows its users to locate an electric scooter, scan the QR code and take a ride.
We brought an existing innovation to the market but we  aim to go beyond rational and functional benefits and address inspiration and ambition. TIMO means honour/respect. Whilst we were enthused by the arrival of giant mobility apps, over the past few years we have witnessed an outcry and general discontentment from riders and drivers over issues that ranges from pay-outs to safety. Timo seeks to change the narrative. To empower our drivers through better pay-outs. To empower our people by pioneering the use of electric scooters by the public. Our mobile application work hand in hand with an intelligent camera monitored system thus monitoring road incidents to mitigate road assaults, thefts and crime that can happen when people are being transported from one place to another. Our vision is to be the most desirable safe and green on demand mobility platform that grant people safe and fast access to a ride anytime, anywhere.
Our mission is to develop, implement and setup up software solutions for the management of internal resources of companies in the agricultural and agri-food sector.
On the other hand, we set up external management solutions for companies and agricultural industries to meet many customer relationship management needs CRM (Client Relationship Management)
TINEST also offers two e-commerce and e-learning spaces that will allow future stakeholders in this sector to find courses and guides according to their needs and in an ergonomic and structured way.
Twenzao is a carpooling platform connecting passengers with car owners driving the same way so that they can share travel costs and reduce carbon emissions. In the African context with a limited public transport offering and an established culture of informally shared mobility, Twenzao offers a compelling case.