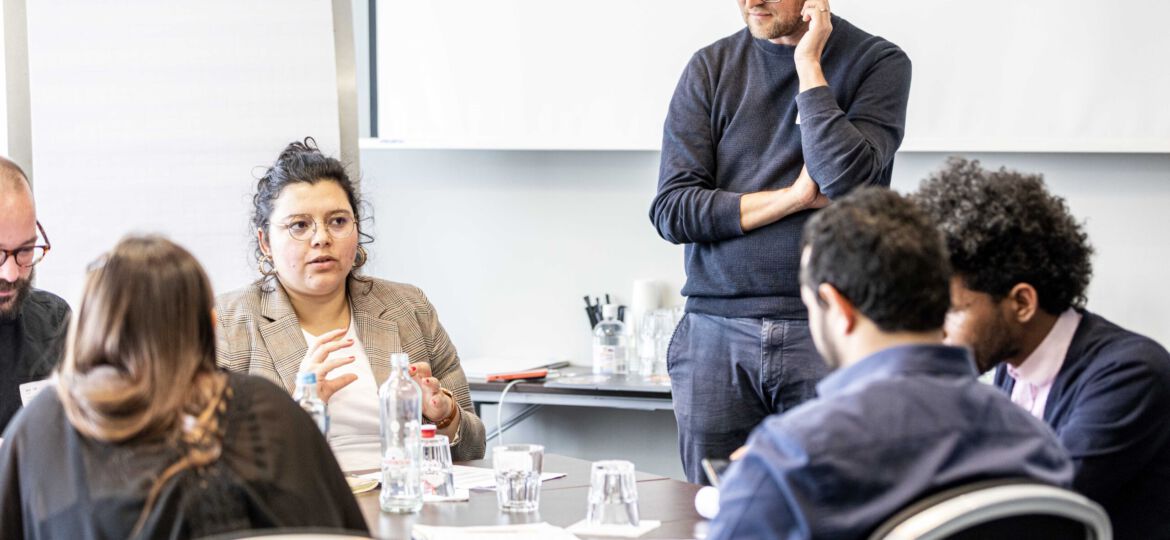 Organisation of 3 workshops in Tunis, Kigali and Dakar
After meeting with the Digital Innovation Hubs in Brussels at the end of April, the AEDIB|NET activities are being kick-started, with three workshops being organised in May and June in Tunis, Kigali and Dakar.
The workshops are co-designed by Digital Africa – which aims at equipping African tech entrepreneurs in their capabilities to design and scale digital innovations for the real economy and 3 DIHs in the areas of Cleantech, Digital Trade and Smart Agriculture.
The objective of the workshops is to gather with the relevant and strategic actors in those areas in the selected countries, in order for the Digital Innovation Hubs to map their partners and stakeholders for the implementation of their project, as well as determine the key factors of success and challenges of the ecosystemic approach and proposing customised solution together.
The first workshop is being held the 12th May 2022 in Tunis, at The Dot, in the area of Cleantech with the selected DIH Cleantech 216 (Future Islands, Ipalm, Atlan 4 all, Talentlab). The participants are about twenty representatives of the diversity of stakeholders of the ecosystem – startups, universities, investors, institutionals, incubators.
The second workshop will be held in Kigali the 26th May 2022 on the area of Digital Trade with the DIH DOORs (250 Startups, Coventry University), and the last one will be in Dakar the 3rd of June 2022 on Smart Agriculture with GIA Hub (UCAD, CNCR, Yeesal Agrihub).
The expected results of the workshops are to have a mapping of the partners in Cleantech, Digital Trade and Smart Agriculture in the respective countries, as well as identify the key success factors, risks and challenges of an ecosystem approach.
After those workshops, Digital Africa will consolidate the foundings of the sessions into a white paper that will provide a mapping and benchmarking of the digital innovation ecosystem gaps and needs, with a global view on 12 countries, a deep dive in Tunisia, Rwanda and Senegal. This white paper is part of the activity coordinated by Expertise France to contribute to the digital innovation ecosystem mapping and policy framework development.