October 5 @ 14:00

-

16:00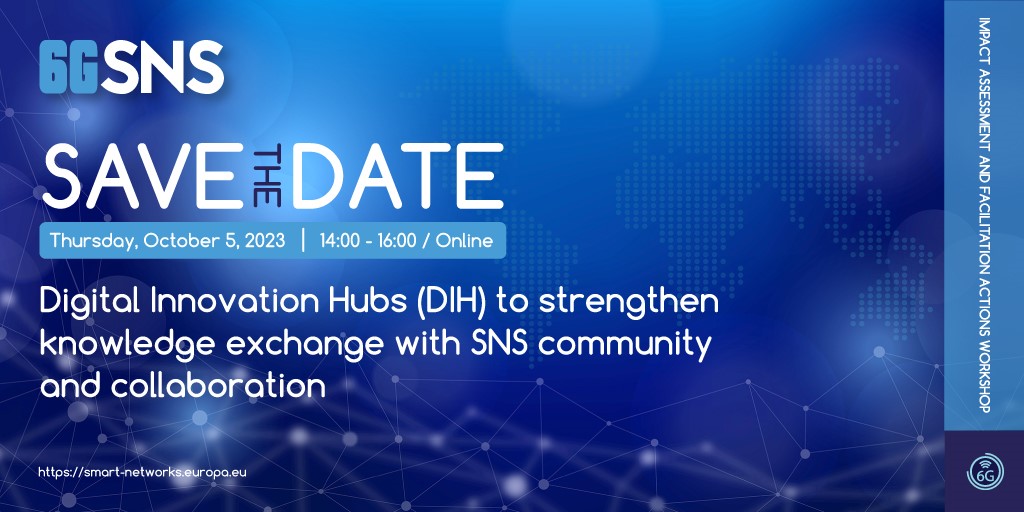 Discover the Digital Innovation Hubs (DIH) event, a transformative experience that's reshaping the landscape of Smart Connectivity. Hosted in collaboration with the Smart Connectivity Digital Innovation Hubs Network (SCoDIHNet), this event forms a key part of the Digital Europe Programme, aiming to further the digitalisation of European industry.
The event unites technology providers and end users, fostering collaboration and promoting the sharing of insights and best practices. Key sources like SNS JU projects play a pivotal role in these discussions.
The core focus of the event lies in its three initiatives:
Replicability Initiative: This initiative streamlines the reuse of tested and proven solutions from SNS projects by curating them into a regularly updated catalogue. Digital Innovation Hubs can leverage this collection to choose suitable use cases and solutions for their customers.
Mapping Initiative: The aim here is to map all technology providers, testbeds, and DIHs on a regional scale. This initiative fosters cooperation and facilitates innovation with end-user customers.
End User Requirements: DIHs are tapping into their proximity to end users, collecting requirements to refine the SNS SRIA and workplan.
The event is organized by SNS OPS, with the invaluable collaboration of SCoDIHNet. This is an unmissable opportunity for anyone interested in the evolution of European industry in the digital era. You can register here.