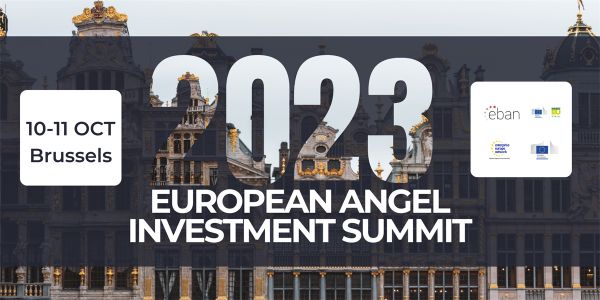 We are announcing the AEDIBNET project's Digital Innovation Bootcamp. This 3-day event offers startup collaboration, training, and networking opportunities with industry experts and mentors, including sessions on investment readiness, pitching, and insights from EU-AU sessions on innovation partnerships as part of the EBAN summit.
We are excited to announce the upcoming second Digital Innovation Bootcamp as part of the AEDIBNET project. The transformative program fosters collaboration, innovation, and growth in the ICT startup landscape.
The Digital Innovation Bootcamp will be a dynamic three-day event that combines intensive training, collaborative workshops, and opportunities for networking with industry experts, mentors, and fellow startup founders. Here are the key details you need to know:
 Event Details:
Bootcamp Date: 9/10/2023 – 11/10/2023

Bootcamp Duration: 3 Days

Location: Brussels

Agenda: The bootcamp's preliminary agenda includes:

Day 1: Investment readiness, funding, mentoring. CE will find the trainer.
                Trainer: Kristjan Raude,
Day 2: Pitch training and rehearsal (need to come prepared!). EBAN will find the trainer.
               Confirmed Trainer: Daniel Cronin
               Demo day & Pitching at EBAN investors summit.
Day 3: Pitching reflection.
 This bootcamp is a unique opportunity for startups to refine their digital innovation strategy, connect with like-minded founders, and gain valuable insights from industry leaders.
As a participant in this bootcamp, the startups will be joining the EBAN summit, having therefore the possibility of attending the EU – AU sessions.
The EBAN summit is an event that gathers numerous founders, startup enthusiasts and angel investors from across Europe. The event is a great opportunity for networking with a dedicated networking app and a meeting point for aspiring entrepreneurs and investors. The event will have fireside chats with internationally successful founders, insightful keynotes, and exciting pitching sessions.
The EU-AU session will begin with 5 pitches in which startups will present their ideas, this will be followed by three speakers who are project partners:
Mr. Thomas van Halen, ( Product Lead Investor ServicesProduct Lead Investor Services for VC4A)

Mr. Huseyin Demirihisar (Deal Maker, Impact Investment Executive as well as Founder & CEO)

Ms. Fadilah Tchoumba (Secretary General at ABAN)
 They will be presenting "How to make investing in Africa easier and more direct" and then EBAN will organise a Q&A session. Following the Q&A there will be 5 more startup pitches and after a Talk reviewing the Keynotes with Mr. Tomi Davies
The EU-AU session focuses on research and innovation partnerships between the European Union (EU) and the African Union (AU). The main objectives of this session are to address specific priorities such as the green transition, innovation and technology, public health, and capacities for science and higher education. The session also aims to facilitate collaboration in areas such as food and nutrition security, sustainable agriculture, climate change, sustainable energy, and public health represented by the European Developing Countries Clinical Trials Partnership (EDCTP).