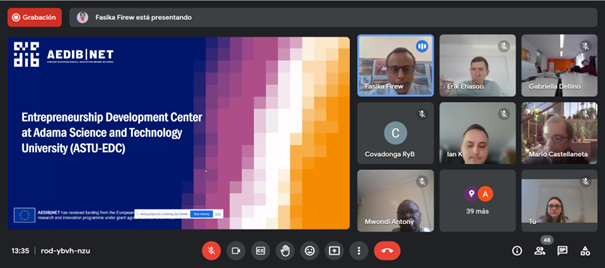 AEDIB|NET PARTNERSHIP PROGRAMMe LAUNCHES WITH A TWO-DAY VIRTUAL BOOTCAMP
On March 1st and 2nd, the AEDIB|NET partnership programme launched with a two-day virtual Bootcamp for participating startups from Europe and Africa. The event began with an introduction to the AEDIB|NET partnership programme and presentations from both European and African Innovation Centers. Ben White from VC4A concluded the introductory session, discussing their experience in the African market and offering guidance on building valuable connections and raising capital.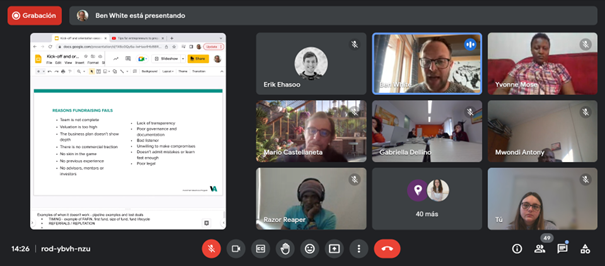 The first workshop, led by investors Khaldoun Shehadeh and Dennis Huizing, focused on the Business Model Canvas and Value Proposition design. Starting with the basics to ensure all participants were on the same page, the workshop progressed to cover practical tactical tips using real-life examples and case studies. The interactive format encouraged participants to share their perspectives and discuss their startups' challenges.
The second day of the Bootcamp kicked off with a session led by Tomi Davies, President of ABAN, on problem validation and product-market fit. Tomi shared practical frameworks and guidelines, incorporating his knowledge and examples from the African market. Participants actively engaged with the session, asking practical questions that Tomi answered in relatable and understandable terms.

The Bootcamp concluded with a presentation by European investor Yrjö Ojasaar, who offered honest and insightful perspectives on the decision-making processes of European and American investors. He also provided advice on how startups should approach scaling and growth. Participants expressed gratitude and inspiration for the practical investor view Yrjö shared, drawing from his investment experience in Europe and Silicon Valley.
The virtual Bootcamp served as a kick-off event for the AEDIB|NET partnership program, offering startups an initial understanding of what to expect and where to focus their efforts. It also aimed to align frameworks, vocabulary, and investment priorities among all participants, fostering better coherence and mutual understanding.
Written by: Erik Ehasoo (CIVITTA), AEDIB|NET Partner