September 4 @ 10:00

-

September 7 @ 11:30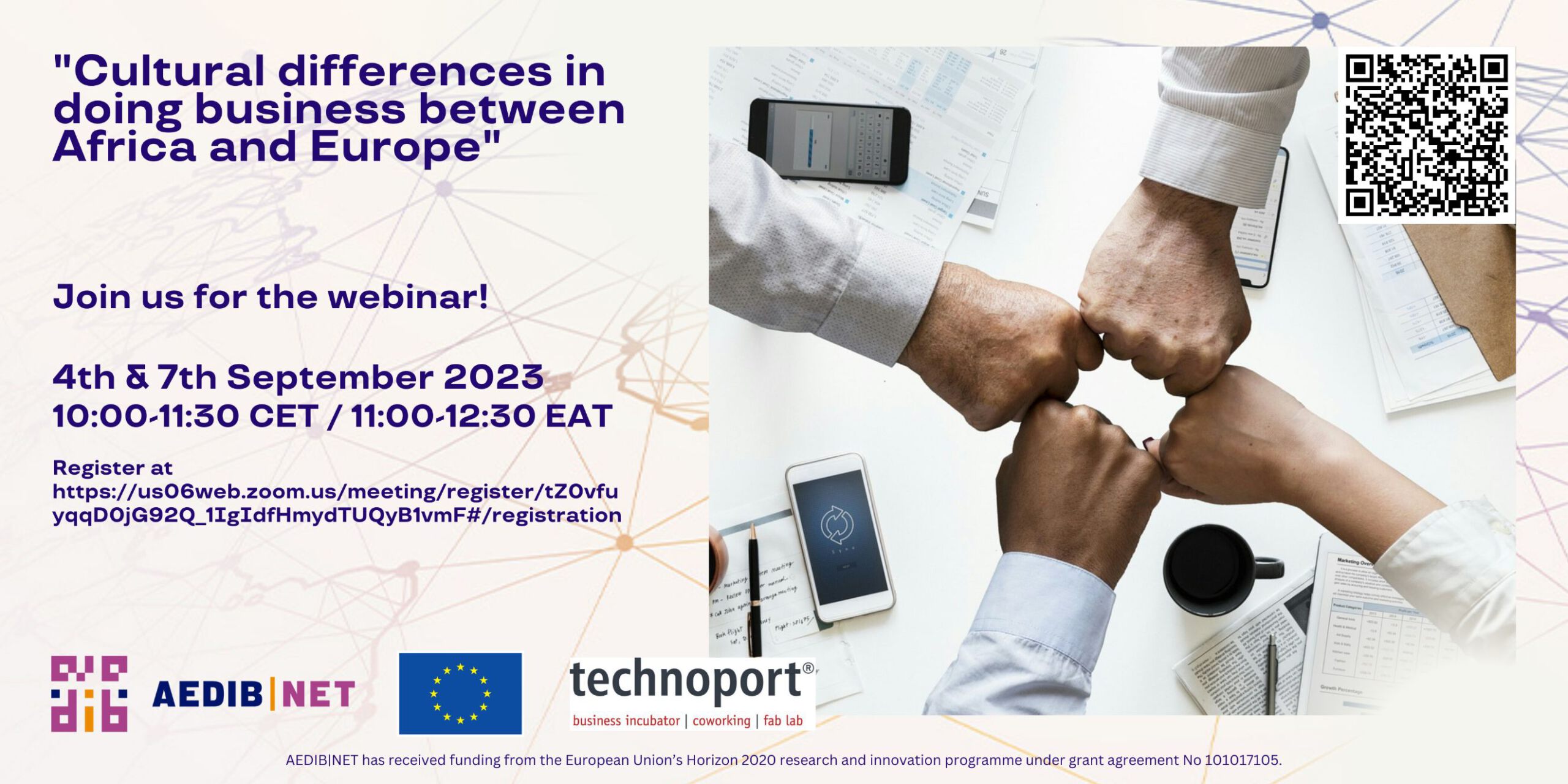 Date & Time: September 4th & 7th, 10:00 – 11:30 CET / 11:00 – 12:30 EAT
AEDIB|NET, in collaboration with Technoport SA, Luxembourg, is excited to present a unique opportunity for startups in Africa and Europe. Join us for an enlightening session as part of our AEDIB|NET Partnership Programme that will explore the cultural differences in doing business between Africa and Europe.
This online event is designed to broaden your perspective and enhance your understanding of the varying business cultures in these diverse continents. It's an open invitation to all startups and entrepreneurs who are eager to learn and grow.
The session will be held online. Don't miss out on this valuable chance to interact with industry experts and like-minded entrepreneurs!
Register for the event here.