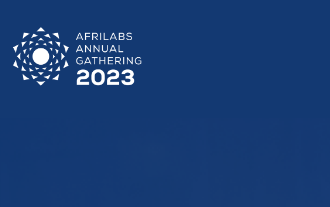 The AfriLabs Annual Gathering is AfriLabs' flagship event that convenes all the African technology and innovation ecosystem stakeholders. It provides an avenue to build viable African institutions through collaboration, stakeholder engagement, policy advocacy and government engagement to shape global, continental and regional economic growth. This aligns with AfriLabs' mission to enable Africa to participate in the global knowledge and innovation marketplace, thereby stimulating economic growth.
The 2023 AfriLabs Annual Gathering themed "Accelerating Africa's Digital Economy; by the Strength of our Community." will hold back-to-back in the same week as the AEDIB|NET Final Summit (9th of October) from Wednesday the 11th to Friday the 13th of October 2023 at Kigali, Rwanda and will be co-hosted by AfriLabs Member Hub, 250STARTUPS.
Digital transformation is growing rapidly and has the potential to reshape economies, societies, and industries globally. Europe and Africa are witnessing significant advancements in digital technologies, and research and development (R&D) are pivotal in driving this transformation. During the AfriLabs Annual Gathering 2023, the panel on 'Research and Development for Digital Transformation: Shared Insights from Africa and Diaspora' aims to bring together experts from academia, research institutions, industry, and government to discuss the collaborative efforts and shared insights that can accelerate digital innovation across both continents.
Afrilabs is a partner of the AEDIB|NET consortium.