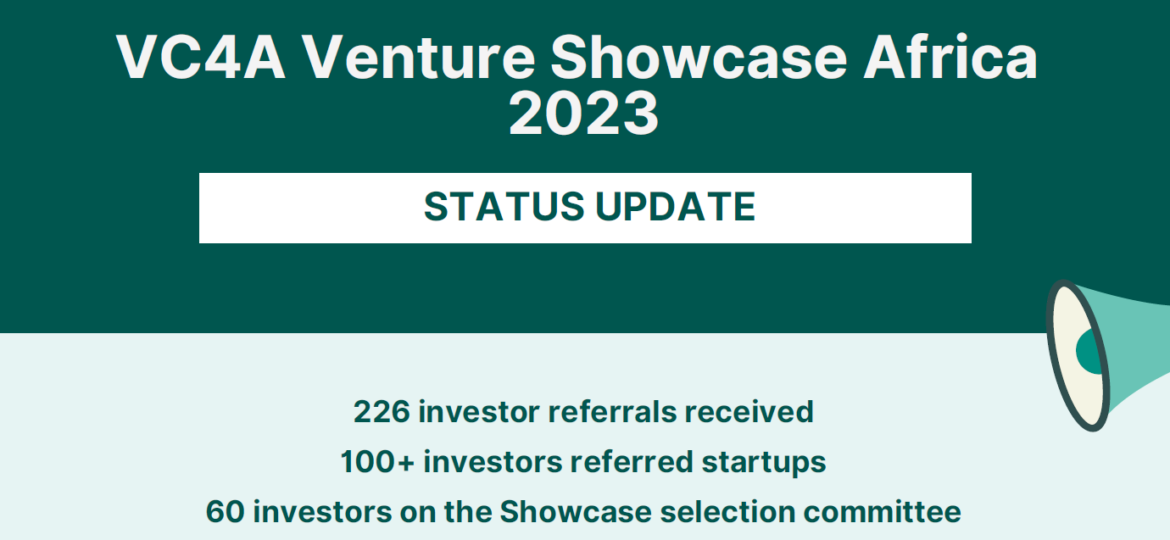 Creating Pathways to Success for African Startups
At AEDIB|NET (funded by Horizon 2020), we are proud to announce our partnership with the VC4A Venture Showcase – Africa, a pioneering initiative to foster innovation and entrepreneurship on the African continent. As a key supporter of this initiative, we are excited to provide our readers with the latest updates from the program.
The application phase for the 2023 VC4A Venture Showcase – Africa concluded on May 17th, marking an important milestone in this year's event. The VC4A Acceleration team and the investor selection committee have been relentlessly working through the selection phase of the program, screening an overwhelming amount of high-potential startups.
The breadth and depth of innovation showcased through these applications have been astounding. We're excited to share that over 226 startups were referred by more than 100 investors from the VC4A network, reinforcing the quality and potential of entrepreneurial talent emerging from Africa.
One of the most encouraging highlights from this year's applications is that 74% of the participating startups reported having at least one female founder. At AEDIB|NET, we believe in promoting gender equity and diversity in the entrepreneurial landscape. This statistic serves as a positive signal that we are moving towards a more inclusive entrepreneurship ecosystem.
Selected startups in the VC4A Venture Showcase – Africa will be offered unique opportunities. They will gain access to influential investors, seasoned mentors, and resources that will prepare them for successful fundraising. The journey of these startups will culminate in a Showcase event, a platform for them to pitch their business ideas to an esteemed panel of investors.
We, at AEDIB|NET, are thrilled to be a part of this journey, fostering innovation and nurturing entrepreneurship in Africa. As partners of the VC4A Venture Showcase, we aim to empower our network to help shape a prosperous and sustainable future for the continent.
As we progress in this significant stage of the program, we will continue to share updates. For more detailed information, you can visit the official VC4A Venture Showcase website at ventureshowcase.vc4a.com:
About VC4A:
VC4A is an ecosystem builder that leverages its infrastructure, network and expertise for the programs that contribute to the startup movement in emerging markets. Since 2008, the organization designs, structures and implements successful entrepreneurship programs on the continent. VC4A runs an online platform featuring the world's largest database of startups in Africa and Latin America and connecting entrepreneurs to resources, networks and funding. Visit https://VC4A.com/ for more information.
About Work in Progress!
The Work in Progress! Alliance, funded by the Dutch government, aims to enable young people from diverse backgrounds to generate sustainable living wages and create optimism about their future. As a member of the Alliance, VC4A works with partners on the acceleration of start-ups and the offering of business development services (BDS) to impact-driven small and medium-sized enterprises (SMEs) so they can employ more young people.
About AEDIB|NET:
The African European Digital Innovation Bridge (AEDIB|NET) is an EU/Horizon2020 project that aims to strengthen a common African European digital innovation ecosystem by supporting local digital innovation and startup Ecosystems in Africa, thereby facilitating the collaboration between European and African innovation hubs. The project has a specific focus on Climate Smart Agriculture, Smart Cities, Digital Trade and Cleantech.